JAR TOP HYDRO PLANT ROOTER WITH NEOPRENE INSERTS - SET OF 3
Price: $24.00 + Shipping: $10.00 
 3" x 3" Cement with space to hold 2" Neoprene Insert
Great way to root your cuttings! 
Jar to Dirt in less than 1 week! 
   This is to place on top of Jar (2nd Photo) or Cup, anything with less than a 3" opening. Also may be used on top of dirt or Succulent rock medium (1st Photo).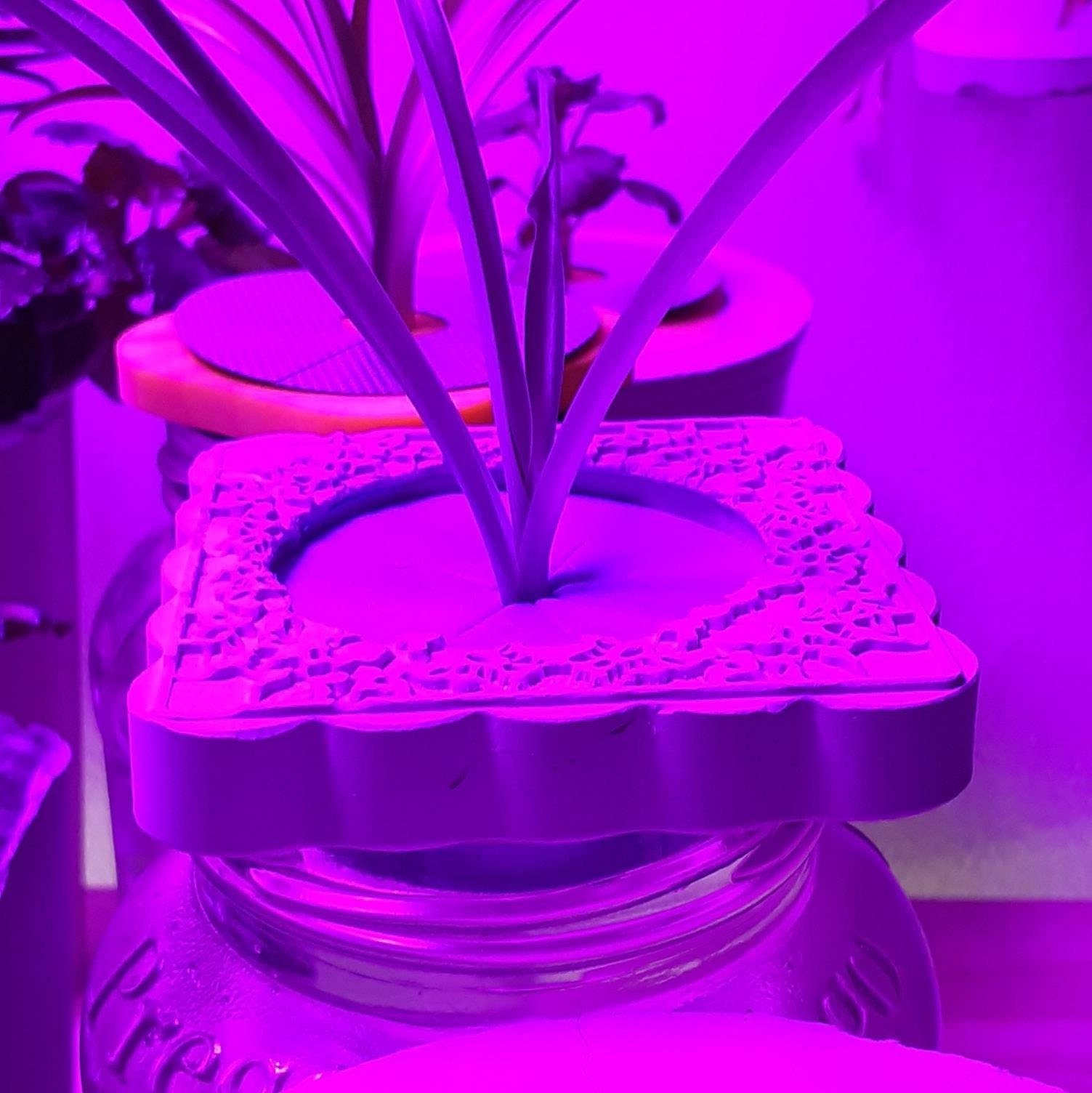 Includes:
3x Cement Jar Top 3"
4x Neoprene Inserts 2" (REUSABLE - Just wash between uses.)
2x Instruction Card - Extra to Share with a Friend!
Jar top hydro plant rooter with Neoprene Inserts - set of 3 Different Designs!
Handmade with Love by C A Rollins